3 tags
Summer Gigs and Updates! →
Even if you're not subscribed to our newsletter, you can still get your dose of Ivy Leaf news here! Wanna sign up to get the next one delivered straight to your mailbox? Scroll down and look to the right for the sign-up widget form below!
Check out our March Madness newsletter for details... →
4 tags
6 tags
4 tags
5 tags
Happy Tradvent!
Happy Tradvent, everyone!  The fourth and final holiday track, "The Fairy Reel/Joy to the World", is now available for download, and if you haven't downloaded the other three tracks, get them now before we put them away with the Christmas decorations until next year! http://theivyleaf.bandcamp.com/track/the-fairy-reel-joy-to-the-world Like before, just hit 'Buy...
6 tags
5 tags
Tradvent Holiday Download #3 Is Now Available!
Christmas is only 8 days away, already?!  The holiday season is flying by!  We still have two more Tradvent downloads for you, though, and #3 is now available on BandCamp and SoundCloud.  This week it's 'O Christmas Tree' paired with a traditional Irish polka.  You can still download the last two tracks, and if you're using BandCamp, just click 'Buy now' and in the 'name...
6 tags
Friend Feature Friday: Kieran Jordan
Our Friend Feature/Influence Friday posts have given you a bit of an understanding of the Ivy Leaf's sound. Lindsay's post on Marla Fibish and Jimmy Crowley will make you listen back to her playing of rhythm and melody on plectrum instruments, and you'll have a better sense of how she conceptualizes the music, makes decisions, and puts them into practice on the fly – what she's internalized, what...
4 tags
It's Week Two of Tradvent!
Christmas is just over two weeks away, which means that Tradvent download #2 is now available for download on BandCamp and SoundCloud!  This time we bring you Christmas classics 'God Rest Ye Merry Gentlemen' and 'Good King Wenceslas' turned into polkas.  Because shouldn't everything be polka-fied? (If you're downloading for the first time, go to BandCamp and...
4 tags
Tradvent Begins! First free track available to...
Today marks the first day of Tradvent, our musical countdown to Christmas!  Every Monday until the 25th, we'll post one of our holiday tracks for your downloading and listening pleasure.  We're kicking it off with 'O'Keefe's/Frosty the Snowman', and you can download it now from BandCamp.  Just click 'Buy now' and in the 'name your price' field, put a zero to get it for free.  (You can also...
3 tags
The Ivy Leaf Celebrates Tradvent (and other...
Well folks, we hope you all had lovely Thanksgiving holidays and are gearing up for colder temperatures. Mugs of hot chocolate, holiday carolers, reuniting with family, fierce snowball fights—the Ivy Leaf's celebration of Tradvent is here! What's Tradvent, you ask? Think of it as a musical countdown to Christmas—making your holiday season brighter, one free download at a time! Check out the...
2 tags
Influence Feature Sunday: Johnny Henry's "One Out...
Michael Coleman, the great Sligo fiddle player of the early twentieth century, has a curious reputation. He's known amongst traditional musicians as one of the greatest men to pick up a fiddle; technically brilliant to the point of virtuosity, but furthermore an outstandingly public man whose music did much not only to preserve the Irish tradition but to re-value it in the new context of the...
2 tags
Feature Friday: Farewell, Larry Reynolds
                                As many in Boston's Irish music community and beyond have heard, this week legendary fiddle player and leader Larry Reynolds passed away. It doesn't take much searching to find stories of Larry's kind heart and immeasurable accomplishments in promoting traditional Irish music throughout the United States, particularly in Boston, where he and his...
Friend Feature Friday: Kathleen Conneely
If I were corny, I'd say that Kathleen Conneely's album "The Coming of Spring" embodies its title—long awaited, much anticipated; like the first real burst of warm air and daffodils after a dismal winter of whistle-less albums! Luckily, college beat the "purple prose" out of me, and I can say: "The Coming of Spring" is tastefully...
2 tags
The Ivy Leaf Eats: My Place, Newtown, CT
Things have been a little quiet on the gig front lately.  We've had a lot of fun playing private events for some wonderful clients, but it feels like we haven't had the chance to connect with and play for our friends and fans in ages!  Luckily this old internet contraption lets us share cute pictures of us doin' other stuff, like eating good food and turning into beer snobs,...
1 tag
Friend Feature Fridays: Marla Fibish & Jimmy...
Hey everyone!  We're a little behind on the Friend Feature Fridays lately, but here's one to finish off your night. Now the initial goal of these posts was to highlight recently released albums, but as a backer and singer, I've been kind of afraid to try reviewing an album that doesn't heavily feature guitar, bouzouki or some other plucked string instrument, and I...
1 tag
Vote for your favorite funny Ivy Leaf photo!
Now that all of the photos on our site are updated, I thought we'd share some of our favorite funny shots from our shoot with Maureen Cotton.  Help us choose the best one!  Something's gotta go in the band holiday greeting card, right? #1:  The 'How Dan Actually Plays Concertina' #2:  'The Ivy Leaf Laughs' #3:  The 'Ahh, Sunshine' #4:...
2 tags
Looking for something to do this Thursday... →
1 tag
(in)Fluence/Friend Feature Friday: Joey Abarta
Hey dudes and dudettes! Armand Aromin here writing my VERY FIRST post on the Ivy Leaf Music blog (!!). That's right, since school is officially out, I no longer have an excuse for not being able to write up a little somethin' somethin'. So, I gave it a bit of thought and I think it would be appropriate for me to feature a dear friend of mine, one Joey Abarta. Originally from Los...
4 tags
inFluence Feature Friday: Denis Murphy & Julia...
Heyo, Ivy Leaf fans! It's Friday, and that would generally mean it's a Friend Feature Friday. Caroline pointed our ears toward Dylan Foley last time; his debut album is pretty mighty fiddle playing. Sadly for me, I haven't got so many friends as I've got influences from recorded music. It's a bit of an odd way to go about learning Irish music, which is so social,...
1 tag
Music We Like: Dylan Foley, "Hup!"
Shhh, I'm writing a "Friend Feature Friday" music post, and it's a Sunday! So scandalous. The focus of this post ("Soundbite Sunday", anyone?) is "Hup!", the new album by our friend and fiddle player extraordinaire, Dylan Foley. Dylan is an insanely talented guy, and I'm pretty sure the Irish music world has been waiting for him to cut a record...
2 tags
The Ivy Leaf Eats at a Wedding Reception
It's always a nice surprise when a bride and groom invite us to enjoy some food and drink while we play during a reception.  On June 3rd we played a fun, beautiful wedding at the Queset House in Easton, and Meghan, the bride, was kind enough to welcome us to have some of the delicious gourmet pizzas, appetizers, fresh lemonade and red velvet cake provided by her caterer and coordinator, Ripe...
3 tags
3 tags
The Ivy Leaf Gets a Mention in the Irish Echo and...
Our friend and music reviewer for the Irish Echo and New York Irish Arts blog, Daniel Neely, recently featured us in an article about traditional bands using digital formats for spreading their music.  Please check out some of the nice things he said about us!
1 tag
New photos to come!
We've been super lucky with having lots of great photographer friends over the years offering to photograph our goofy mugs for free.  Our friend Sasha Hsuczyk took some beautiful photos of us two years ago…but before we officially added Armand, unfortunately!  We tried Photoshopping him in later, but we're just not sure it's professional enough. Late last year, Larry...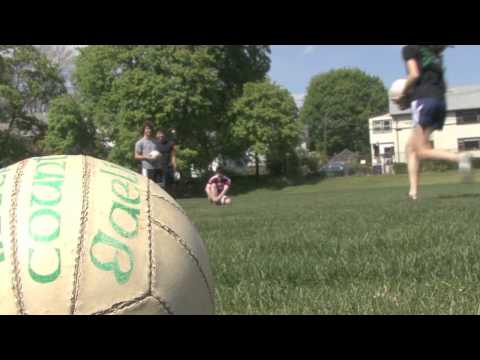 1 tag
1 tag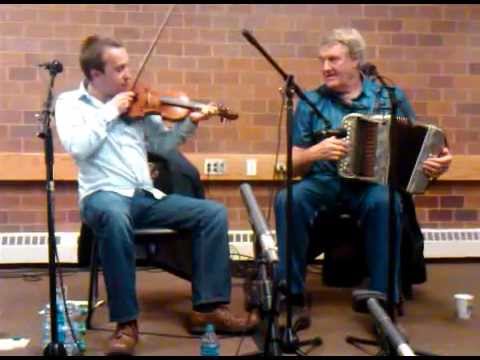 1 tag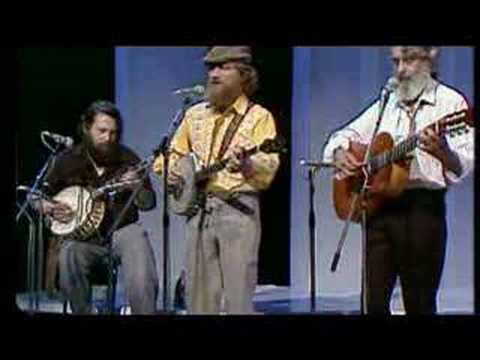 1 tag
1 tag
Friend Feature Fridays: Mariel Vandersteel
We Ivy Leaves have been throwing around ideas for additional blog topics and things to share on our social media outlets for a while.  You know, since you might be interested in hearing about more than just what gig we're doing next and all.  One such idea has been to share the music of our friends and acquaintances in the Irish and folk music worlds.  This is an especially fun and easy task...
Recently departed never forgot mentoring roles... →
The Ivy Leaf
Well, this is a nice little shout-out.  Thanks, Hip Hop Foxtrot! hiphopfoxtrot: If you're looking for heartwarming, down-to-earth and culturally rich music, check out The Ivy Leaf. They're a Boston-based traditional Irish music quartet, and they've just dropped their first album! Not to mention friend and member Armand Aromin is an exceptional fiddler. I've never failed to feel cheered up...
1 tag
Scratch that, we're on CDBaby now, too!   http://www.cdbaby.com/cd/theivyleaf
1 tag
It's official...
…the album is finally on iTunes, Amazon and BandCamp!  We're still waiting for it to show up on CDBaby, so if you're wanting to place an order for a physical CD, please do so via BandCamp and we'll get one out to you personally!
1 tag
2 tags
Hear us on the radio!
Looks like we'll be getting some of our first radio airplay this Tuesday, March 20th!  Tune into WCUW 91.3FM out of Worcester, MA for 'In the Tradition' from 7-9 PM.  You can listen to it streaming at wcuw.org or visit the Facebook event for more information.
2 tags
2 tags
CD Release Date and Shows Announced!
Big news!  The album will be available worldwide for download and ordering on March 29.  To celebrate its release we've got five release shows lined up (four above and one unlisted private house concert), plus two preview shows during St. Patrick's Day week where you just might be able to pick up an advance copy before the official release date if we get them in time.  Hop on over...
2 tags
1 tag
1 tag
1 tag
1 tag
Rhode Island friends!  Come out and see us at the Pawtucket Wintertime Farmers Market Saturday morning from 10AM-1PM!
2 tags
Finally, it's official:  the CD has just been sent off to DiscMakers for printing! Stay tuned for the official release date, CD release show information and updates for when it goes live on iTunes, BandCamp, CDBaby, etc.  In the meantime, we'll be releasing some of the mastered album tracks for your sneak previewing pleasure, as well as some album cover outtakes.   We can't wait...